Sweet World Cakes Catering Service
Unforgettable Moments, Exquisite Flavors
At Sweet World Cakes, we understand that a great event is not just about the ambiance and decor; it's about the flavors that leave a lasting impression on your guests. Our catering services are designed to elevate your gatherings, turning them into unforgettable moments filled with culinary magic. Whether you're planning a birthday celebration, a corporate event, a wedding reception, or any special occasion, our team is dedicated to curating an exquisite menu tailored to your unique tastes and preferences.
A Symphony of Delightful Treats
Indulge in a symphony of delightful treats as you explore our diverse menu offerings. Our array of cakes, desserts, and baked goods are not only visually stunning but also crafted with the finest ingredients to ensure a taste that lingers on your palate. From our signature cakes that blend traditional flavors with a modern twist to our luscious desserts that tempt even the most discerning sweet tooth, every creation is a masterpiece that reflects our passion for baking.
Customization at Its Finest
We believe that every event should be a reflection of your vision and style. That's why our experienced catering team works closely with you to understand your preferences, theme, and guest requirements. Whether you have a specific cake design in mind or want a diverse selection of treats to please different tastes, we're here to bring your ideas to life. Our commitment to customization ensures that every detail, from the cake decorations to the dessert flavors, aligns perfectly with the ambiance of your event.

Professional Service with a Personal Touch
At Sweet World Cakes, we take immense pride in our exceptional service standards. Our team of dedicated professionals is committed to delivering excellence from the moment you make your inquiry until the final bites are savored. With a warm and courteous approach, we ensure that your guests feel welcomed and attended to, creating an inviting atmosphere that complements the culinary delights on offer.
Perfect for All Occasions
No celebration is too big or too small for our catering services. Whether you're hosting an intimate family gathering, a corporate luncheon, or a grand wedding reception, Sweet World Cakes has the expertise and creativity to cater to all occasions. Our versatility allows us to adapt our menu to suit various dietary requirements and preferences, ensuring that everyone gets to enjoy a delightful culinary experience.

We understand the importance of a well-executed event, and our catering team works diligently to ensure everything runs smoothly. From planning to execution, our attention to detail and precision in service create a stress-free experience for you and your guests. Let us take care of the culinary aspect of your event, so you can focus on creating cherished memories with your loved ones.


Indulge in Delight, Anywhere, Anytime
At Sweet World Cakes, we believe that everyone should have access to the blissful sweetness of our baked creations, no matter where they are. That's why we offer a convenient and reliable delivery service that brings the goodness of our freshly baked delights right to your doorstep. Whether you're at home, in the office, or hosting an event at a different location, our delivery service ensures that you can enjoy our delectable treats without any hassle.
Prompt and Timely Delivery
We understand that the anticipation of savoring our treats is part of the joy, and that's why we take our delivery commitments seriously. With our efficient delivery team and streamlined logistics, you can rest assured that your order will be promptly dispatched and arrive at your designated location on time. Whether it's a surprise cake for a loved one's birthday or a selection of pastries for your office meeting, our delivery service ensures that you're always on schedule.

Freshness and Quality Guaranteed
When you choose Sweet World Cakes' delivery service, you can trust that the quality of our products remains uncompromised. Each item is carefully packaged to preserve its freshness and taste during transit. From the first bite to the last, you'll experience the same exquisite flavors and textures that make our baked goods a favorite among our loyal customers.
Perfect for All Occasions
Our delivery service is designed to cater to a wide range of occasions and celebrations. Whether you're surprising a loved one with a delectable cake, treating your team to a selection of pastries, or simply craving a sweet indulgence at home, Sweet World Cakes' delivery service is here to make it happen.
Explore our mouthwatering collection of cakes and baked goods on our website. From custom cakes for special occasions to delightful mini cakes, we have something to satisfy every craving.
Once you've chosen your favorite treats, simply place your order. Select your preferred delivery date and time, and let us know if you have any specific instructions or dietary requirements.
Our team of skilled bakers and delivery experts will take care of the rest. We carefully prepare your order with love and attention to detail to ensure the success of your celebration.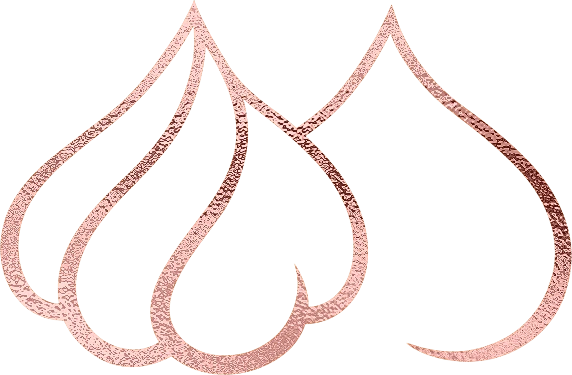 Enjoy the flavor of happiness
At Sweet World Cakes, we believe that every celebration deserves to be extraordinary. Our passion for baking, dedication to customer satisfaction, and commitment to creating culinary magic set us apart as the perfect partner for your catering needs. Allow us to craft an experience that leaves your guests enchanted and eager for the next celebration. Let's embark on a delectable journey together!